An architecture exhibition named "Saigon Architects" is organized by Handhome in order to connect generations of architects with students.
Designed by a21studio, this pavilion was built in collaboration with local architecture students with bamboo and poonah paper. Its shape references the different insect cocoons found in nature. Measuring 9m x 18m, this space is able to showcase 17 works coming from seven different firms coming from the same city.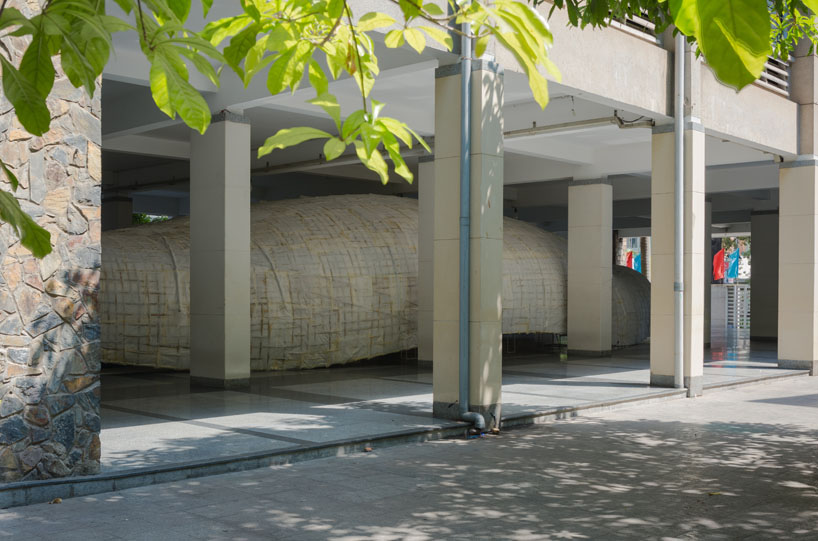 a21studio's pavilion used 800 sticks of bamboo for setting up the frame, and 1200 sheets of poonah paper for covering the inside and the outside of the shell. The way of implementing the structure is similar to the way artisans make lion heads in Hanoi out of papier mâché. These techniques have been handed down from generation to generation of artisans, surviving to present days.
The fact that the students implemented the project has a great significance to them as they had the opportunity to practice and improve their knowledge while gaining teamwork skills during the construction.